Picture it. You want to catch up with your mom or your best friend. But instead of picking up the phone or looking at a recent Facebook status update, you pick up a VR headset. And before you know it, you're not just talking across the miles; you're talking face-to-face in an experience that for all the world looks and feels exactly real. That's where virtual reality is headed. But just imagine how much larger it can get.  Once you start thinking about the endless possibilities for virtual reality, you start to realize the effect it might have on newspapers, publications, and job boards.
For now, VR is in its infancy. It's experimental to say the least, but that's not stopping the millions being invested in research and development by companies whose products and services you use every day, not to mention the natural fits for social media and video games. Question is, where it is headed? If you ask the movers and the shakers, they'll tell you "everywhere."
RELATED: The 4 New Media Technologies All Publishers Need to Know
Why VR, Why Now?
The quest to find a better experience applies to practically everything that you encounter every day. If you like coffee, your favorite brand will have a new version on the shelves soon. Your vehicle will ultimately be replaced on the lots by a new model. Video games are always in search of a better, more immersive play experience. And job advertising wants in on it, too.
This shift to a broader advertising experience in a major way was propelled forward by augmented reality or AR. No longer confined to a print ad, even a glossy two-page layout, advertisers blended the print experience with a digital one, offering more than what a printed page had the ability to.
Readers could use a mobile device to access expanded material. This made the print ad essentially an attractive gateway to the real marketing bells and whistles that only an electronic device could reveal.
Virtual reality is the next step beyond AR. Where AR sought to offer a broader experience than print, VR wants to offer the whole package short of literally being there. Before, you could open up an interactive experience and view it in a new way. Soon, you will have the ability to step into it and look around.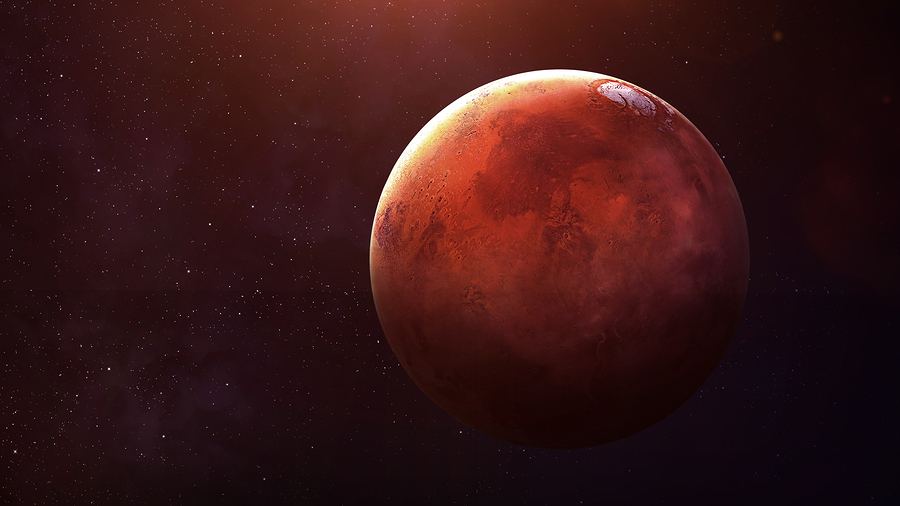 Some Major Players are Taking VR Seriously
One of the first baby steps into the VR arena are being made by some of the biggest names in newspapers. According to the Media Post, the New York Times was one of the first to offer what they called "immersive experiences related to newsworthy subjects."
Using the NYT virtual reality app and the Times' Magazine "Music Issue," viewers can experience the home of entertainer DJ Syd Tha Kyd and her band preparing for a tour. The Times offered another experience, which was a VR video of the hip-hop group, Run the Jewels performing "Crown," says Media Post.
The Washington Post is also on board with a VR program, but theirs focuses on a "Journey to Mars." Using the program, viewers can navigate around the surface of the Red Planet, and make stops along the way to hear recorded messages from the likes of planetary scientist, Jim Greene.
All of these experiences are available without a VR headset, since most people don't own one. The cost right now is prohibitive, but that's getting better. Facebook mogul, Mark Zuckerberg is seeing to that with his purchase of VR goggle developer, Oculus. What's important is the potential. USA Today is currently offering branded content in a VR format.
Virtual Reality Might Have a Home in the Social Arena
Where technology grows, social media follows. And Facebook is the leader of that pack. Zuckerberg imagines a future where the usual typed out status update is replaced by connecting people through virtual reality.
Now imagine that social recruiting and recruitment advertising is part of this future. If VR takes off the way that so many investors and dreamers expect that it will, then it's only a matter of time. Headsets might be out of limits for most people now, but with a projected price point between $200 – $300, it will be much more attainable. All new technology begins with a jaw-dropping price tag.
The payoff could be an immersive experience that's not limited to watching famous recording artists practice or visiting far off planets. It could become much more widespread, and as a result, more useful and meaningful.
Tomorrow, the experience that people talk about could be an immersive look into your company. First screener tests could move from written formats to VR games and tasks. First round interviews could be done remotely, similar to what many already are, but appear as if job seeker and interviewer are sitting right next to each other.
The technology exists now. It's just a matter of bringing it to the masses.
What if users could visit, through virtual reality, an experience that lets them explore, interact, and relate to your company in ways that wouldn't even be available in person? The possibilities seem endless from this vantage point. Everything that content or advertising can do now could become a gateway, not unlike the early AR experiments, but this time into an immersive world.
VR is still a long way from the mainstream. Market research firm, Lieberman Research Worldwide's CEO, David Sackman tells ADAge that there are about 12 major companies with a strong interest in VR. And currently, the best way to see it is through a venue that can support (and afford) the technology.
For it to take off, VR has to be spectacular. And until the goggles that make it possible are affordable enough for the average person to own, product focus is on the big campaigns such as Coca-Cola and its branding experience that puts users inside a stadium, and a certain credit card company that hopes to instill a healthy respect for using credit responsibly.
But this really is just the beginning. It is possible now to create an immersive experience where users are surrounded by what you create. This is advertising that people don't merely tolerate, but seek out. How long as it been since marketing and advertising created a campaign that was so attractive to the target audience that they couldn't wait to take part?
VR isn't everywhere just yet. But that does not mean you should not be preparing for it. You should be building relationships with local employers.  Introducing new advertising products through video and experiential storytelling.  Lay the seeds for what recruiting might look like in 5, 10, or 25 years are things you can start doing today that may pay off big in the long term.
Want more like this? Subscribe to Recruitment ADvisor and get it delivered fresh to your inbox.